Plastic Recycling Machine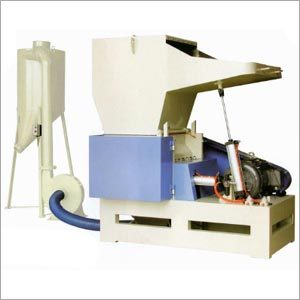 Plastic Recycling Machine
Plastic Recycling Machine
Features
This equipment includes Belt Conveyor, Crushing Machine, Blower & Cyclone or Screw Conveyor & Storage Barrel/bag

Feed the raw materials from the belt conveyor into the crusher.
After the materials crushed into scraps (granules),
a. The blower draws the scraps (granules) from the crusher to cyclone. The scraps (granules) will be saved in the cyclone.
b. Send the scraps (granules) via screw conveyor from the crusher to storage barrel or space pack.
Constant work, save labor force and time, increase output capacity.
Our products can be customized to meet customerâ€â"¢s specific needs and solve all the problems and difficulties during producing g process.
Optional Equipments

Blower: 3HP~10HP, according to the power of crusher

Crusher (20HP) + Blower (3HP) + Cyclone (350~500kg)

Crusher (50HP) + Blower (5HP) + Cyclone (750~1000kg)

Screw Conveyor

Special requirement: Galvanized Iron made, or with cover easy for cleaning.
Contact Dtails
SHUEN - LI MACHINERY CO., LTD.
No. 93, Alley 371 Lane 942, Da-Wan Road, Yungkang - 710, Tainan Hsien, Taiwan
Key Personnel
Mr. Lee Jenn Hwa (Sales Manager)